High standard quality products and facilities
Our commitment starts with the raw material, milk, and is followed through the supply chain in order to meet each of our customers' requirements.
Food safety
Our implemented food safety system guarantees safe products.
Personal and shared responsibility among staff to maintain the highest quality standards
Constant effort to improve hygiene standards: training and awareness of operators
Strict compliance with food safety standards to deliver the best quality products and meet customers' needs.
Regulations and certifications
LACTALIS Ingredients is fully committed to its quality approach.
Strict compliance with international legislation
High level of technical qualification guaranteed by certifications
.
Quality control
Coordinated quality system management: our production facilities operate according to predefined standards
Inhouse laboratories to test our products throughout production
Continuous investments in manufacturing processes and quality control
Regular audits to certify the quality of our products and facilities
Traceability
Milk and whey sourcing traceability from cow to finished products
Charter of good farming practices
Strict quality controls of our milk and whey supplies
Selection, analysis and recordings throughout the process
Samples from all production batches recorded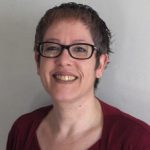 Frédérique Robin,



LACTALIS Ingredients Quality Director
"After 9 years spent at Lactalis Group central laboratory specialised in microbiology, I progressed from laboratory technician to lab manager. I spent 3 years in the R&D department working on Mesophilic enzymes. Then I spent 10 years at the Group quality department as a lab auditor, quality systems (ISO, IFS, BRC, etc.) and food safety. I worked 4 years at Lactalis Ingredients Industrial department in continual improvement. Since June 2015 I work as a quality director for the division.
Each stage of my professional experience gave me new abilities that enabled me to progress. My managers gave me support and allowed me to grow in my carrier. These meetings are enriching both from a technical and human perspective.
I had the opportunity to discover many new knowledge thanks to numerous international travels within my different missions."
"Keep the wish to learn and stay pragmatic. There is a human dimension, even if the Group has become very important. Each person can find a way, which can be different from the one that was previously planned, thanks to the huge diversity of carriers."